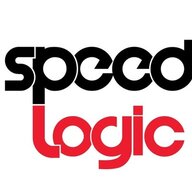 Active Member
Gold Sponsor
Joined

Aug 3, 2022
Threads
Messages
Reaction score

22
Location
Car(s)

Toyota Supra, BMW M3, Nissan GT-R
SPEED LOGIC AUTOMOTIVE
7124 Garden Grove Blvd.
Westminster, CA 92683
Phone or Text
: (888) 564-4215
Email
:
[email protected]
Message
: Send a Private Message
*By Appointment Only*
We want to give a warm welcome to the SupraMKV Forum community! We are a fully licensed automotive shop in Southern California that specializes in various Toyota & BMW Turbo Engines (B58, S55, S58, S63, etc). Whether you may be looking for simple plug and play Bolt-Ons, Transmission Upgrades, Turbo Upgrades, or complete Tuning solutions and packages, we can help you with all your needs. We have the resources and BMW/Toyota specialty tools to get the job done correctly for all the services we offer. Thankfully our employees are car enthusiasts that share the same insight and passion for the lifestyle. We work closely with many brands and vendors within the BMW/Toyota community, continually staying informed of new product updates and releases. We look forward to working with fellow enthusiasts and serving the community!
As an official introduction to the community, we figured we would work out a few deals that many of you may need or want. All specials will require dropoff of the vehicle and include both Parts & Labor. Please be sure to mention SupraMKV Forums when contacting us for an appointment so we can be sure to price the service accordingly. We are happy to package other items that are not listed, just be sure to reach out to us in advance so we can accommodate your specific needs.
*Note* These are limited time specials and prices are subject to change
#1 -
Pure Turbo Pure800 Turbo Upgrade for 2-Port Supra
including Turbo Installation Kit, Fluids, Labor @
$3500
- Requires Deposit of $1000 to start Turbo build process
#2 -
ECU Bench Unlock for June 2020 ECU's and earlier
@
$350
for local clients
#3 -
ECU Bench Unlock for June 2020 ECU's and earlier
@
$250
for clients looking to ship ECU to us, includes next day return shipping
#4 -
FEMTO ECU Bench Unlock for June 2020 ECU and later
@
$2400
- includes Bootmod3 or MHD License
#5 -
Bootmod3 Tune
@
$595
- Wireless adapter available
#6 -
MHD Tune
@
$660
- Wireless adapter available
#7 -
xHP Transmission Flash
for Supra 8HP Transmissions @
$400
#8 -
CSF Heat Exchanger Upgrade
@
$900
#9 -
CSF Super Core Intake Manifold Upgrade in choice of Black or Silver
@
$4500
#10 -
CSF 3 Piece Cooling Package including Heat Exchanger, and both Auxiliary Radiator Coolers
@
$1800
*CSF 5 Piece Cooling package also available*
#11 -
Active Autowerke Catted Downpipe w/ GESI Cat
@
$1600
#12 -
H&R Lowering Springs
for A90 & A91 Chassis Vehicles @
$550
#13 -
FTP Motorsports Chargepipe
@
$360
#14 -
Wheel Spacers
for Supra in 10mm, 13mm, or 15mm @
$120 per axle
#15 -
Pure Drivetrain Solutions Stage 1 Transmission Upgrade including Fluids, Transmission Pan/Filter, Shipping, etc
@
$8500
#16 -
P2uned, Doc Race, ETS, AMS Single Turbo Kits
for B58 Engines @
Contact for Lowest price in SoCal
We are proud to offer a wide variety of services to accommodate for your Supra needs. All services we offer are performed by qualified technicians using specialized BMW/Toyota tools. Each service includes a full 1-year warranty on both Parts & Labor to give each client full peace of mind. If there are any services or items unlisted that you may be interested in, please feel free to reach out directly and we would be happy to accommodate.
PERFORMANCE UPGRADES
Intake
Charge Pipe
Intake Manifold
Turbo Inlet
Downpipe
Exhaust
Fuel System Upgrades (Available for all power goals)
Turbo Upgrades (Stock Turbo, Upgraded Turbos, or Single Turbo Kit)
Aluminum Heat Exchanger & Radiator Cooling Upgrades
Oil Catch Can for PCV/CCV Systems

TUNING
ECU Bench Unlock - Same day in house (up to June 2020 ECU)
ECU Bench Unlock - Shipped out w/ 10-15 day turn around (June 2020 ECU and on)
ECUTek Tuning Suite for B58 Engines
MHD Flasher for B58 Engines
Bootmod3 Tuning Suite for B58 Engines
JB4 & Bluetooth Connect Kit Installation & Tuning
xHP Transmission Tune including Stage 1-4 options

MAINTENANCE & FLUIDS
Spark Plug Replacement
Coil Pack Replacement
Valve Cover and/or Gasket Replacement
Belt, Belt Tensioner & Idler Pulley Replacement
Oil & Oil Filter Change w/ OEM, Motul, Liquimoly, etc
Coolant Flush w/ OEM, Water Wetter, etc
Brake Fluid Flush w/ OEM Fluid, Motul RBF600 or RBF660, Castrol SRF, etc
Automatic Transmission Fluid, Pan, Mechatronic Sleeve Replacement
Differential Fluid Flush

SUSPENSION & DRIVETRAIN
Lowering Spring Installation
Coilover Suspension Installation
Differential Installation
Axle Installation
Control Arm Installation
Rear Subframe Bushing Installation
Differential Bushing Installation

BRAKES
Brake Pads & Wear Sensor Replacement
Brake Rotors Replacement
Stainless Steel Brake Line Installation
Big Brake Kit (BBK) Installation
Brake Fluid Flush w/ OEM Fluid, Motul RBF600 or RBF660, Castrol SRF, etc

ADDITIONAL
Engine Replacement
Transmission Replacement
Coding/Programming of any type
Race preparation for Track, Drag or 1/2 Mile Events
Contact us directly for any other needs!
We offer many brands and products in addition to the brands below. We specialize in Supra & BMW aftermarket products and are happy to source anything you may need for your vehicle or build. We also provide OEM Toyota Parts for Service & Repairs, Retrofits, and Cosmetic Upgrades. Please feel free to ask us for any specific requests and we are happy to accommodate.
Phone or Text
: (888) 564-4215
Email
:
[email protected]
Address
: 7124 Garden Grove Blvd., Westminster, CA 92683
Hours of Operation
: Mon-Fri 10am-6pm, Sat 11am-3:30pm (PST)
Availability
: *By Appointment Only*
Website
:
http://www.speedlogicauto.com
Instagram
:
@speedlogicauto
YouTube
:
@speedlogicauto
Last edited: