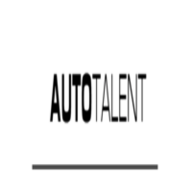 First Name

Golan
Joined

Oct 22, 2019
Messages
Reaction score

38
Location
Car(s)

R8 Gen 1 6mt
Product #80280-AT001 MSRP $1,000.00
Recently, a lot of high performance cars feature electronic control of damping force adjustment.
HKS assumed it would be best to keep the stock electronic control system but add an additional
flexibility thatoffers a height adjustable spring. HKS height adjustable springs kits are a great
alternative to conventional springs. With included height adjuster it is possible to select different
height suiting your car and enjoy more sporty ride.
- Front bump rubber needs processing.
- Packers are used when setting the front height to 21 mm or more.
- Spring Rate F/R: 42.6/116.8(N/mm),
- Height: Front = -25 to -45 (mm), Rear = 0 to -50 (mm)
Ordering Link:
https://autotalent.com/products/hks...wering-spring-kit?_pos=1&_sid=0c0c52507&_ss=r
For more information feel free to contact me by email or on Instagram!
Email -
[email protected]
Instagram @JustinIanShih/
@AutoTalent
How to Place Your Order:
Phone Domestic:
(855) 973-2757 X 104
Phone International:
(310) 231-7800 X 104
E-mail:
[email protected]
Website:
www.AutoTalent.com
Payment:
Installations:
Feel free to visit us at our facility in Los Angeles, CA.
We install everything we sell.
19143 S. Hamilton Ave
Gardena, CA 90248
Shipping:
All orders are shipped via FedEx, UPS, USPS and Pilot.
International, Hawaii and Alaska customers: Please contact us for the best quote possible.
Hours of Operation:
Monday through Friday: 10AM-7PM Pacific Time
​