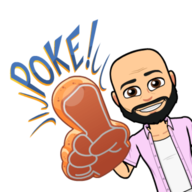 First Name

Ameer
Joined

May 23, 2020
Posts
Reaction score

6
Location
Car(s)

Supra MKV A90, RAV4 Hybrid 2018, Altima SV 2014. Camry Hybrid 2020
When I hit reverse, camera pops up like it should and shows the colored squares to how far an object is based on color (green, yellow, red). However, I am not getting the guidance lines (parallels lines nor the turning lines). I posted on a different group months ago, they said it doesn't have it, yesterday at a meet, I brought it up again, and every single person had it.
I've looked at every setting, however, on two other Supras, I check the same setting (parking and guidance line), toggled it on/off and their lines came on and off. On mine, that same setting does nothing. Any suggestions?
I have unplugged the camera a few months back when removing the bumper. Could that caused an error? It there an order when things need to be plugged back in? I also drove around without having it plugged in. The camera looks clear other than that. I unplugged my battery last night to see if that may help. I haven't plugged it back in yet. However, I've unplugged that battery since then. So, I don't think it will make a difference.
Thank for you help in advanced. Sucks backing up without those lines.
Last edited: