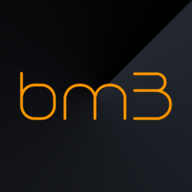 Active Member
Gold Sponsor
First Name

protuningfreaks
Joined

Oct 9, 2019
Threads
Messages
Reaction score

68
Website
Car(s)

2020 A90 Supra
Hey guys, wanted to share with the community some of the many upcoming updates we're adding to bootmod3.
In this video we're demoing an update for on the fly map switching where we've moved map switch controls to the steering wheel cruise buttons, and also the bootmod3 app in this case running on an iPhone 11 Pro. Status of the map is displayed on the dash cluster on the tach (RPM) gauge (1000rpm = map 1, 2000rpm = map2, 3000rpm = map3, 4000rpm = map4), as well as in the app on the new screen made for this purpose.
On the steering wheel, you activate it by pressing the Resume button, and switch among 4 map slots (expandable if needed at a future date) by using the up/down button that are typically used to increase/decrease speed when cruise control is active. OEM cruise control functionality remains in tact and map switching can be done with the engine off, on and while driving.
In the bootmod3 app, we've created a new screen to show current map slot and trigger on the fly map switching as well.
This video was done on our 2015 F80 M3 with the MEVD17.2.G DME and applies to all S55 engine vehicles. Support for these features is in progress for all other vehicle models bootmod3 supports today.
Enjoy the vid while we continue making progress with many other advanced tuning features such as BM3 FlexFuel, Antilag and many others.