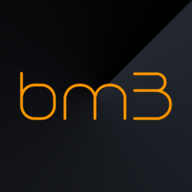 Active Member
Gold Sponsor
First Name

protuningfreaks
Joined

Oct 9, 2019
Posts
Reaction score

66
Website
Car(s)

2020 A90 Supra
There seems to be some information posted on this board by those vested in other tools in regard to bm3 that is either partially covered, missed, misunderstood and thus miscommunicated. We'll chime in just to clarify those points without referring to any competing products for courtesy reasons.
bootmod3's retail price for the A90 supra is 595 USD. When purchased through Authorized Dealers it is often times offered in bundles with other products that reduce the cost further. We could, but don't, divide up features that most end-users tuning their cars will end up needing. If you've ever tuned any car most of you will know that you'll want to datalog, you'll want to try a custom map, you'll want to check logs, etc. Just something we decided on back in 2016 when releasing the product. It is all too easy to divide it all up and make it 'seem' cheaper but we decided against that and do what's right in our mind.
bootmod3 software license has resale value. When you move to another car and sell the license or transfer it to another car you get some of your money back. We see used licenses out there at 300 to 400-450 on a regular basis. A used bm3 license has all the same features as a new one (except it can't be resold again) but every feature is included as well as an OTS map of your choice and all subsequent updates being free.
bootmod3 is the only platform that has a cloud based interface, a fully integrated and modern tuning editor that continues to evolve with time. It covers everything under the sun for interfacing due to that approach: Windows, macOS, iOS, Android, and anything else that runs a browser
You have options to connect with a direct wired ENET connection on a laptop or WiFi/USB with the hardware agent device. As almost all other tools, there's a dependency on an internet connection to validate licensing, have a user account, etc but most other tools have this as well. All maps and logs are managed in the cloud and there's never a need to worry about changing among devices and losing any of your data much like any other cloud based service (e.g. your emails with gmail). Maps are flashable without any internet connection once downloaded. Diagnostics and logging are also available in offline mode using all interfaces and features here continue to evolve.
Lastly, bootmod3 hardware device is based on an Open Source hardware project called Raspberry Pi 3. It can be built as a DIY project and many do that, costing around $35. It enables any mobile device, phone or tablet, Android or iOS, to connect with the car either through WiFi or direct USB cable. More on that here:
https://www.protuningfreaks.com/pages/how-to-activate
.
As of this writing on the A90 Supra platform the top 7 of the 10 fastest and quickest cars are custom tuned with bootmod3. To our knowledge there isn't a single feature bm3 doesn't have today that another tool may have. Things change over time on all fronts so this one is a moving target based on each company's priorities and dev resources.
Any other questions we'd be happy to discuss. Wish everyone of you and your families calm and strength in these hard times with COVID-19 affecting many parts of the World. We'll get through this and come out even stronger!