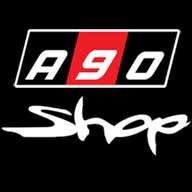 First Name

Will
Joined

Jan 7, 2021
Messages
Reaction score

27
Location
Car(s)

2020 Supra GR Premium, Absolute White
Hello to the MKV community. A lot of you know us already, but some of you don't. My name is Will. I'm the shop owner and founder. I started this idea last November seeing all the poor customer service out there for out platform. I saw an opportunity and sprung to action. I originally saw this as a side hobby to maybe get some discounted parts and use the income pay for my car and modifications. It quickly grew into something I knew I had to invest full time hours in. I left my job in medical sales and clinical training a couple of months later and am now a big provider tot he MKV community.

I try to keep the same values alive that lead to the initial start of the shop. Sometimes customers need a bit of guidance and/or firsthand knowledge of the parts they are interested in. They don't need to be ignored, they don't need to be pushed into buying something they aren't interested in because the dealer has a better markup on a similar item, etc. These were all issues I was seeing, even from shops I was dealing with in person.

Needless to say I'm here to help. Things have grown quickly and I've been struggling to keep up. I was sharing a shop space until recently closing on our first exclusive shop space here in Las Vegas. We are already the top selling dealer for the MKV platform for a few manufacturers, including Fi Exhaust and Armaspeed. We are a top level sponsor here and at this year's upcoming Supras In Vegas event.

If you have have parts questions, need help selecting something, or installing something feel free to reach out on one of our social media channels. I'm always here to help and love connecting with other owners around the world. I'm looking forward to connecting with you here. Thanks for your time!