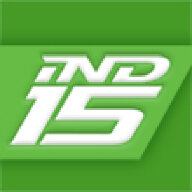 Well-Known Member
Gold Sponsor
The new Supra has, by literally every measure, trounced the Internet. Sure, its looks may be on the polarizing end of the spectrum, but behind the wheel it shares company with rivals that cost two or even
three
times as much. Indeed, all of the hype, all of the nervousness, all of the anxiety for whether this car would live up to the Supra name can
finally
be put to bed. It's the real deal. And since most of us at IND grew up when the A80 Supra reigned supreme, we're rather relieved.
Aside from our A80 Supra fanboy-ism, the new A90 has intrigued us because, as we all know, it has quite a bit of BMW underneath it all. Strip away the skin and you'd be hard pressed to discern any perceivable difference between the underpinnings of a Z4. While that might prove challenging to traditionalists with the JDM aftermarket, it's good news for us who have been leading the way on the BMW side for over a decade.
We're staying rather tight-lipped in regard to our future plans for the new A90, but we're starting off our JDM adventure addressing one very important and unfortunate carryover from the Z4: the
ghastly
front reflectors.
Over thirty years of experience has made us the definitive source for paint-matched front reflectors for BMWs. Aside from a paint-match guarantee, we exclusively use OEM cores which ensure perfect fitment and quality. The result is a seamless front fascia, bringing us visually closer to our counterparts overseas. It's a detail that many overlook, but it's one that is virtually
impossible
to ignore once you notice. Indeed, from a mod standpoint, there are very few items that make such an enormous difference to the look of the car—all for under $120 no less.
Working together with our close partners, we are incredibly excited to introduce a comprehensively unique A90 Supra program—one that will promise staggering performance, a refined aesthetic, and an eye for detail that has become synonymous with our aftermarket BMW rubric.
Through our proud history, we've utilized the opportunity to build cars to become acutely aware of how each chassis could improve and create and/or curate aftermarket selections to suit. The result is a vast portfolio that represents a unique reflection of this philosophy and, of course, style.
We are eager to approach the new Supra with that same enthusiasm and vigor to help create some of the world's most memorable A90 builds for this generation, and many more to come.