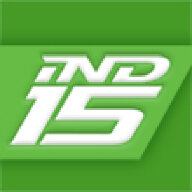 Well-Known Member
Gold Sponsor
Goldenwrench Supply Co is excited to share their newest product offered from the Blackline Performance line, their Engine Start Button offering for the all new A90 Toyota GR Supra.
Replacing the silver factory button with a much more modernized designed unit constructed of glass enclosed in a race inspired red casing. Our button will retain the factory light illumination both during the day and night. The glass is specially cut to refract the START/STOP messaging all around the bezel of the glass button surface, only visible to the driver at night. The Blackline Performance Engine Start Button will only fit 2020+ A90 Toyota GR Supra model cars. Each Blackline Performance Engine Start Button comes with the brand new replacement button and Installation Instructions. Please note this unit replaces the factory silver button and can be installed with a few simple tools in about 30 minutes. Give your Supra the brand new look it deserves.
Goldenwrench Blackline Performance A90 Supra Engine Start Button may be viewed at the following link to our online store:
https://ind-distribution.com/produc...ine-performance-a90-supra-engine-start-button
Please contact IND by phone or email for more information or to place your order.
866.963.4520 |
[email protected]