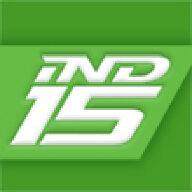 Well-Known Member
Gold Sponsor
IND is proud to introduce the Project Kics Iconix Racing Lug Nut Set!
Made out of chromoly steel 435, the set comes in a pack of 16 with 4 wheel locks.
The R40 unique feature (patent pending) of this six-sided, hexagonal lug nut is that each lug consist of 2 pieces, where the top of the lugs spin freely from the tapered centering ring. This ensures a much tighter and precise hold than traditional lug nuts. It also minimizes the chances of scratching your wheels. Made of lightweight composite materials, these open ended lugs fit on both standard studs as well as extended studs. The entire set weighs just under 2 lbs! Highly recommended for both street and track enthusiasts.
Note: Compatible with extended studs when cap is removed. In order to run the colored end caps, 54 mm studs are required. 54mm studs will not work with spacers.
Product Details:
Available in Black and Neo Chrome Finish
Colored caps available in Black, Blue, Red, & Yellow
Optional 54mm studs
Project Kics Iconix R40 Racing Lug Nut Set may be viewed at the following link to our online store:
https://ind-distribution.com/products/project-kics-iconix-r40-racing-lug-nut-set-closed-end
Please contact IND by phone or email for more information or to place your order.
866.963.4520 |
[email protected]