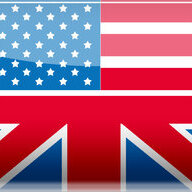 First Name

Jeff
Joined

Oct 9, 2019
Messages
Reaction score

12
Location
Website
Car(s)

NA1 NSX, C6 Corvette, 987 Boxster, 335i, NA Miata
Hello Gents,
Personal Background
My name is Jeff Ritter, and for the past ten years I have been the High Performance Division Mgr. at Essex Parts Services. Prior to that, I was the sales mgr. at StopTech for roughly 5 years. I've been autoXing/tracking my own cars since 1999, and my stable over the years includes or has included a wide range of track-oriented vehicles. I've also been participating in online automotive forums since roughly 1999. You can find my posts under the screen name jritt across a wide range of forums, and you can
read my professional bio here
. Chances are, there is someone on this forum who I've helped with brakes at one point or another over the past 16 or so years.
I've also authored several articles and videos about high performance brake systems. Hopefully you'll find them helpful. You can view these items in
our Essex Parts Learning Center.
Essex Parts Services Background
Essex Parts Services is located in Charlotte, NC and has been in business since 1981. We are the exclusive importer and distributor for a number of high-end, mainly European brands including: AP Racing Brakes, Ferodo Racing brake pads, Spiegler SS brake lines, etc. You can watch a short video and
read more about our company here
. Historically our focus was on professional racing. More recently however, we've been working on bringing the technology from our professional racing experience into the aftermarket and making it available to the track day enthusiast. Many of the exclusive products we sell have either been used in professional racing, or contain a number of features that in the past have only been available at the higher echelon of racing.
Competition Brake Kit Project Background
Several years ago we began developing a line of brake systems geared towards heavy track users. We call them our
Essex Designed AP Racing Competition Big Brake Kits
, and we currently have applications for a host of popular racing/track day/AutoX/time trial cars. We are extremely popular in the FT86, Porsche, Corvette, and BMW markets. Our Competition Kits are designed with the sole mission of making you go faster and use the latest racing technology to improve performance. They focus on ultra-low weight, extremely durable materials, and inexpensive and readily available spare parts (pads and discs). They are built around components by
AP Racing
, arguably the top performance brake manufacturer in the world. More specifically, we are using AP Racing's patented Radi-CAL technology.
What is an AP Racing Radi-CAL?
"Radi-CAL" is a blanket term used to describe AP Racing's patented asymmetrical brake caliper design. Radi-Cal technology is grounded in Computer Aided Design (CAD) and Finite Element Analysis (FEA), and allows for organic, alien-looking designs that are a radical departure from conventional caliper designs of the past. Since their inception in 2007, these revolutionary calipers have amassed a lengthy string of race victories at all levels of professional motorsport, while redefining brake performance expectations.For an in-depth look at the Radi-CAL technology, please check out
"The AP Racing Radi-CAL Story".
What are other people saying about your brake kits?
We have introduced our systems on other forums similar to SupraMkV, and I'm guessing some here will recognize us from the FT86 Club. Here are some links to other lengthy posts regarding our AP Racing brake systems:
FT86 Club
Rennlist- 991 GT3/RS Introduction
Corvetteforum- C7 Z06 Introduction
M3 Post- e92 M3 Introduction
You can see tons of owner reviews and feedback, race wins, etc. on our
Essex Blog
.
So why are you on Supra MkV?
We have a lot of Japanese sportscar fans and owners at Essex, and we like our BMW inline sixes! We expect the Supra MkV to be a darling of the aftermarket, just like the MkIV, and this one seems particularly well-suited for track work. We therefore decided that the same cutting-edge brake technology we leverage in professional racing would be perfectly appropriate for this chassis.
Detailed Technical Breakdown of our AP Racing Brake Kits.
Over the past few months we've examined the brakes on the A90 Supra, and we've spoken with several drivers who have thrashed them on the track. While they're certainly a bit more robust than what came from the factory on the MKIV Supra, they're still rather pedestrian and leave plenty of the room on the table for improvement. The stock brakes aren't particularly large behind the large OEM wheels, and they don't have any notable features that will make them outperform the factory brakes we've seen on similar vehicles in recent years. As with the numerous other areas of the car, it looks like Toyota took a fairly basic approach with the brakes and left some headroom on the table for the owner to customize depending on their plans with the car.
Whether you intend to pound your Supra mercilessly on the track, or if you just want to hit Cars and Coffee, we have a brake upgrade that will be perfectly tailored to your needs. We are offering two front and one rear
Competition Brake Kits
, as well as a front Road Kit mated to an OEM rear disc upgrade. Our Road Kits will feature AP Racing World Radi-CAL II calipers, while our Competition Kits will leverage the Pro5000R Radi-CAL line of calipers. Both types of kits feature the most innovative caliper technology in the world, AP Racing's groundbreaking Radi-CAL. To learn more about this revolutionary caliper tech, please
watch the "The AP Racing Radi-CAL Story" video on our blog
.
Links to all brake kits:
Competition Brake Kits
Our
AP Racing by Essex Competition Brake Kits
have become the most desirable choice on the market for anyone seeking the ultimate brake upgrade for their track car. AP Racing by Essex Competition Brake Kits are designed to make you go faster, period. When daily driving requirements take a back seat to lower lap times, our Competition Kits are the perfect fit.
Some benefits of our Radi-CAL Competition Brake Kits vs. the OEM system:
Saves roughly 45 unsprung lbs. vs. OEM brakes!
Both front kits and the rear kit clear the OEM Supra wheels without a wheel spacer
Will fit behind many aftermarket 18" track wheels
Patented AP Racing Radi-CAL caliper design for unrivaled stiffness and pedal feel
Increase in disc size from 348mm to 372mm front, and 345mm to 365mm rear
Every component designed to resist the heat of extended track sessions
Pistons sized properly to maintain proper brake bias and work with the OEM master cylinder and ABS system
Front kits designed to work with either OEM rear brakes or our rear BBK
Durable anodized finish to resist track abuse
As we typically do with our Competition Brake Kit line, we'll be offering two front caliper options (
the CP9660 or the CP9668
), as well as a complete rear kit.
To see complete product details, please click the links below
:
Front Option #1= CP9660/372mm AP Racing by Essex Competition Brake Kit
Front Option #2= Front CP9668/372mm AP Racing by Essex Competition Brake Kit
Rear CP9450/365mm AP Racing by Essex Competition Brake Kit
AP Racing Pro5000R Radi-CAL CP9660 and CP9668 next to OEM GR Supra front caliper
Rear AP Racing CP9450 Radi-CAL next to the OEM rear caliper
Even the wider CP9668 that uses a 25mm thick pad clears the OEM wheels with no spacer!
You want thick pads that won't wear out at the track...the CP9668 is the ticket.
Road Brake Kits
When you want to stop your car, and everyone walking past it! AP Racing by Essex Road Brake Kits are the finest systems available for enthusiasts wanting to run their car on both the street and track. While some of our more hardcore customers favor our track-focused Essex Designed AP Racing Competition Brake Kits, others are looking for something with more street-friendly features such as dust boots, painted calipers, and stock-like NVH levels. For these customers our AP Racing Road Kits are the perfect fit, as they are equally at home on the daily commute or at the occasional track day. Some features and benefits of our front Supra Kit include:
Carefully chosen piston sizes for proper brake bias and integration with OEM master cylinder & ABS systems
Front kit designed to mate with stock rear brake components
Weighs the same as the OEM front Supra brake system, despite being considerably larger
Patented AP Racing Radi-CAL caliper design for unrivaled stiffness and pedal feel
Larger than stock discs, calipers, and pads to improve system thermal capacity and fade resistance, while increasing longevity
Directional, 72 vane, 380x36mm brake discs with floating aluminum hats
Lightweight, anodized aluminum disc hats and caliper mounting brackets
Optimized to allow for a wide range of wheel fitment
Ferodo DS2500 Brake Pads and Spiegler Stainless Steel Brake Lines included with every kit
All associated mounting bolts, hardware, and detailed installation instructions
Available in your choice of beautiful red, black, or silver painted finish
Front Brake Kit= CP9562/380x36mm AP Racing by Essex Road Brake Kit
Our huge 380x36mm discs and six piston calipers clear the OEM wheel spokes without any issues.
Look how much larger the pads are in our AP Racing six piston caliper are vs. the OEM four piston!
Below you can see how much larger our front AP Racing J Hook Discs are vs. the OEM front unit. Please note that these are prototype disc hats. Our production hats will be anodized black with laser-etched logos, not raw aluminum, and they will have all the hardware attachment pieces installed!
Unsprung Weight Savings vs. OEM Brake Components
Below is a grid that shows the OEM brake component weights vs. our AP Racing by Essex Brake Kits. Despite having more pistons and significantly larger discs, our front Road Kit weighs nearly identical to the OEM system, while our four wheel Competition Kit shaves roughly 45 lbs. of unsprung weight from the car! The front and rear OEM discs do have an aluminum hat riveted to an iron outer ring, but they do not have the ability to float in any manner.
Which Type of Brake Kit is Right for me?
Whether you're looking for the most gorgeous brake package to fill up your 20" wheels, or you're trying to cut every hundredth of a second from your lap times, Essex has an AP Racing Brake Kit to fit your needs. Essex offers AP Racing Brake Kits in two main varieties, Road and Competition. How you plan to use your car will determine which product category best suits your unique needs. The owner profiles below will help guide you towards your best fit. However, please keep in mind while reviewing these profiles that you'll likely fall somewhere between these two owner types. That's completely normal, and is true with most of our clients. You'll just have to decide where your priorities lie, and where you want to take your car. If you're curious about how a certain type of kit performs in the real world, you can always
find tons of owner reviews and feedback on our Essex Blog.
AP Racing by Essex Road Brake Kits
If several of the bullet points below describe your relationship with your car, an AP Racing by Essex Road Brake Kit is likely your best choice.
I drive my car on the road the majority of time, and only take it to the track once in a while
I want big discs that fill up my wheels, and I want painted calipers that turn heads and get attention
I don't want my brakes to make any more noise than my stock brakes
I sometimes drive my car in wintry conditions, and my local roads are salted to melt ice
I'm not terribly concerned about saving every ounce of weight possible
I don't need 50 different race pad choices, and I don't plan on swapping pads all that often
AP Racing by Essex Competition Brake Kits
If several of the bullet points below describe your relationship with your car, an AP Racing by Essex Competition Brake Kit may be in your future.
I spend as many weekends at the track as possible, and driving my track car on the road bores me to tears
Component durability and keeping my brake consumable costs low will be crucial to the long-term success of my marriage
I'm okay with a few squealing and scraping noises from my brakes, because race car!
I don't drive my car on salted winter roads, because that's why winter beaters exist
I want to save every ounce of unsprung weight, and I've even gone on a diet to bring my race weight down
I'll be wrenching on my car fairly often, and I want tons of brake pad options
We are now accepting orders for all the brake kits in this thread, and we will begin shipping them next week (week of 10/21/19)!
Please let us know what questions you have about the above and we are happy to walk you through it. Thanks again.