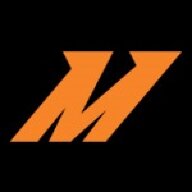 Well-Known Member
Silver Sponsor
Joined

Jun 16, 2019
Posts
Reaction score

100
Location
Car(s)

Many
Hey gang!
Nick here as your guide through the R&D Process of our new automatic transmission cooler for your B58 powered Supras! As always, make sure to head over to our Engineering Blog to check out the two-part series on the development of our
transmission cooler
!
There's just something special about sitting basically on the pavement in your sports coupe, gear lever in one hand, rev-matching 100% of the time simply because you have the option. For us automotive purists, that is the dream, which is why it seems almost blasphemous to resurrect one of the most legendary names in the sports car segment without the opportunity for us to row through the gears manually.
In the A90 Supra, Toyota and BMW decided that we humans wouldn't be able to manually shift as efficiently as the Supra needed so that responsibility is up to the ZF 8HP automatic transmission. If we're honest, it almost makes you forget that you're missing the 3rd pedal at your feet. Lightning-fast changes in the planetary gear sets know what you're thinking quicker than you do, and add a degree of smoothness that is typically sacrificed in a dual-clutch. However, as advanced as ZF's automatic gearbox is, it can still fall victim to an age-old issue – heat.
Toyota/BMW already knew the importance of keeping the fluid within it's operating temperature when they placed this cooler on the Supra. It's a sizable core, measuring in at 19 x 6 x 0.75″ with a volume of 85.5 cubic inches. This is more than enough to keep the ATF cool during a regular commute, but sportier applications would require more cooling capacity. They also made the conscious decision to mount this cooler at the front of the cooling stack, giving it first dibs to the fresh air and further increasing its cooling capacity. Even given its stature from the factory, those looking to extract every ounce of performance from their Supra might require even more cooling power for the ZF.
When it comes to our vision of cooling the Supra's transmission, it almost goes without saying that bigger is better, and given the prime real estate that the OEMs gave the transmission cooler, we have plenty of room to expand. Even with that amount of space, we don't want to overdo it. Expanding this cooler too far could result in an excessive fluid pressure drop, and run the risk of overcooling the fluid, and cause a detriment in the performance of the transmission.
We've already been hard at work on bringing our new Transmission Cooler design to life, so make sure that you check out the
fresh look and testing data
on the blog. If you're already in the market for a new transmission cooler, you're also in luck because our's is now available for presale! Make sure you hurry since this special pricing won't last long:
Automatic Transmission Cooler fits Toyota GR Supra 3.0L, 2020+
As always, feel free to shoot over any questions that you might have!
Thanks,
Nick