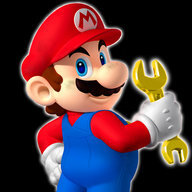 First Name

Mario
Joined

Jan 20, 2019
Posts
Reaction score

40
Location
Car(s)

'20 Supra Premium 3.0 (DSB)
Hi All - Been lurking the forums for a little while now learning about the A90 from all of you here and following the news up to the official release announced last year. My name is Mario and I recently picked up a 2020 A90 Supra Premium 3.0 in Downshift Blue back in November. I come from building imports when I first fell in love with cars back (when I first got my license) and eventually moved into euros specifically BMWs. Below are some of the cars that I've built over the years:
2000 Toyota Celica GTS - Turbo'd
Featured in Import Racer! & Performance Auto and Sound Magazine
2008 Mitsubishi Lancer Evolution X GSR
Featured in Japanese Performance Magazine
2008 BMW Z4M Coupe
2017 BMW M2
Not 100% new to the Toyota community as I started with my first project car on a 2000 Toyota Celica which I turbo charged (fun times) which really laid a strong foundation for my understanding of building/working on cars. Eventually moved onto the coveted Mitsubishi Evo X (real turbo power) then finally moving onto Euro's where I picked up a BMW Z4M and then a BMW M2. However something about the Celica never left me making me really miss working on and building on imports, especially the community what was built around these vehicles. The Supra has always been a highly sought after vehicle on the back of my mind since owning the Celica as well so it only made sense that I'd be back the the Toyota community eventually. With the A90 making it a comeback it was my calling to do another Toyota Build 19 years later!
I hope to document all the things I'm planning on doing to the vehicle here. Loving the vehicle so far, but it is very far from perfect and my cars never tend to stay stock! I am also quite active on Instagram as well feel free to follow my adventures there as well:
http://www.instagram.com/mysupraadventures/
So on that note its time to get started!
I present to you my 2020 Toyota GR Supra in Downshift Blue...I call her "Sienna"
Here's a little video that I put together on Day 1 when I picked her up from the dealer. Please like, comment and subscribe as I will have more content coming very soon!
Build Journal - Table Of Contents
Car Pickup Day Trading In My M2
Coding The Supra with BimmerCode
VF Engineering HEX Tune Stage 1
IND Distribution Replacement Blue Engine Start Button
IND Distribution Painted Front/Rear Reflector Set
Last edited: