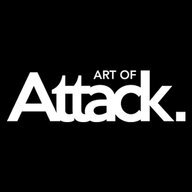 Active Member
Gold Sponsor
First Name

Angel
Joined

Sep 11, 2019
Posts
Reaction score

24
Car(s)

A90 Supra
Any Varis Japan fans here?? We (Art of Attack) have a full Varis Arising I kit IN STOCK, ready to pick up or ship. We are willing to sell the hood and wings separately but the lip kit and diffuser will only be sold together. Again, we will not part out the lip kit. If you have any questions feel free to post below. If you're interested in purchasing shoot us a PM. All items can be picked up at our Rancho Cucamonga, CA facility at no additional cost, or can be shipped at buyers expense.
All Varis pieces will be sold at MSRP, at Varis's request. Pricing is listed below:
Front Lip - $2,345.00
Side Skirts - $2,595.00
Rear Shroud - $1,595.00
Rear Diffuser - $2,795.00
Hood - $4,995.00
SOLD - Call to place deposit on next hood.
Street Wing with mounting bracket/base (1520MM) (two in stock) - $2,890.00
BOTH SOLD - Call to place deposit on next wing.
You can see more photos and details at our website here:
www.art-of-attack.com
Note: We all know high quality Japanese aero pieces are expensive. Please don't come here just to complain about pricing. We don't need to explain a whole lot because Varis's reputation for fitment and quality proceeds them.
Enjoy the photos below! And if you're interested don't sleep on these, they will likely be gone quickly!
Last edited: