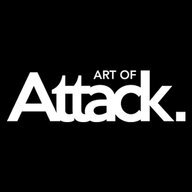 Active Member
Gold Sponsor
First Name

Angel
Joined

Sep 11, 2019
Messages
Reaction score

24
Car(s)

A90 Supra
Just in the New Eventuri Carbon intake! Eventuri is known for their great performance gains and gorgeous looking intakes. Please feel free to dm or email me at
[email protected]
for any questions you may have. Thanks - Joe
The Eventuri is a new type of intake design, which has been granted a patent. We use a cone filter - but here it is inverted and decoupled from the inlet tube. By removing the direct connection between the filter and the inlet tube, the filter is no longer dictating the shape of the airflow. This is now being done by the carbon housing, which is designed to smoothly guide the air into the inlet tube without a sudden change in geometry. This means that we keep laminar conditions throughout the intake, which is a lot more efficient. Furthermore, the funnel-shaped housing invokes the Venturi effect where the smooth reduction in cross-sectional area along the length of the housing causes the airflow to increase in velocity. Essentially the entire housing acts as a large velocity stack. On the road this translates to more power with a smoother delivery as well as sharper throttle response since the airflow is not inhibited by abrupt geometry changes andso is more likely to remain laminar.
FEATURES
Patented Eventuri filter housing design
Bespoke filters
Carbon design
From scoop to duct to housing to inlet tubing - by utilizing organic shapes, Eventuri invests a great deal of time and effort in providing a smooth path for the airflow to follow. Hence ensuring maximum efficiency of the system.
https://art-of-attack.com/products/eventuri-supra-carbon-intake-system-2020-toyota-supra-a90?_pos=1&_sid=2a6d2f1c6&_ss=r