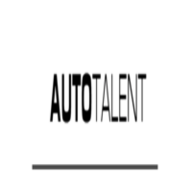 First Name

Golan
Joined

Oct 22, 2019
Messages
Reaction score

38
Location
Car(s)

R8 Gen 1 6mt
CLICK HERE TO PURCHASE AND RECEIVE YOUR LICENSE!

* All purchases through our website will come with a FREE OBD to Ethernet cable!
FEATURES:
1) Map switching among pre-loaded maps whether OTS or customized by the tuner of their choosing.
2) OTS maps including optional M4 GTS maps/features (e.g. exhaust overrun/burble)
3) TCU programming maximizing clamping pressure in DCT transmissions allowing factory and aftermarket clutches/upgrade to maximize their torque holding potential
4) Backend flashes for popular piggyback tunes such as the JB4
5) Datalogging of any and all available data from any module in the car starting with the DME that BMW has exposed for datalogging on the vehicle's communication bus. 134 channels we are working with today
6) Custom tuning by any professional tuner as well as end-users on the platform. PTF will use the bootmod3 device platform for tuning similar to how we use MHD and the Cobb AP on the N54 and E series N55. All tuners will have access to the same released table definitions exposed by the bootmod3 contributing team including any enthusiast community contributors.
7) Provide end-users with ability to perform all/any of these features without visiting a dealer or tuner location - do it in your driveway or while at the track
8) Allow for real-time monitoring/live dash of any loggable data channels
9) Exhaust flap control from within the app
10) Diagnostic Code Read and Clear, Adaptations (ECU) reset
11) Provide re-sale value in the flasher device - Currently non-existent with any of today's bench flashes and only possible with piggybacks. What this means for end-user is when ready to move on to a different car/platform the device can be uninstalled from the car and sold/reused by the next customer recouping a portion of their investment
12) Android and iOS apps - We didn't want a laptop being a necessity in the car to use the device. Full control/logic over all features will be provided through Android and iOS bootmod3 apps. Apps will be a free to download and all feature updates will be delivered via the iOS and Android app stores.
13) Apps and the device communicate over Wifi, similar to how the GoPro mobile app works with a GoPro camera for instance. No wiring in between the flasher hardware and the phone/tablet.
14) Flash back to stock performance map or OEM factory/original software allowing for putting the LOCK back on if required
FAQ:
What is bootmod3?
bootmod3 is the first custom tuning platform for the BMW F series vehicles.
What do I need from you to get this going?
1)
License purchased on our website
, click here. License currently includes all the features including flashing DME, DCT TCU, logging, live dash, read/clear codes, reset adaptations, reset ECU and others.
2)
bootmod3 mobile app
- currently available for Android in the Google Play store, click here. iOS app is just around the corner along with a Web-only version.
3)
BMW ENET (OBD) cable
- available on Amazon, one of them available here:
https://www.amazon.com/BMW-ENET-Ethe...rds=enet+cable
4)
bootmod3 OBD Agent software
- free download from dropbox to run on your laptop. Setup instructions provided, click here. Agent software connects your vehicle's OBD port to bootmod3 servers and the device is not VIN locked.
Optional:
bootmod3 Agent hardware device
- Convenience always-on option, alternative to #4 above. Why? Removes the need to use a laptop in the car and comes preconfigured with the agent software for connectivity to bootmod3 servers. Alternatively also, there are some neat smaller footprint windows tablets.
Can I use bootmod3 with more than one car?
bootmod3 license applies to 1 VIN. OBD Agent hardware device however can be used on multiple cars.
Can I just buy the flasher or just the logger as I don't care for other features?
We strongly believe a tuning platform should have all of the features provided and we are adding more all the time without additional licensing fees. In case of higher demand for portions of bootmod3 features such as offering flash-only or logging-only licenses, we do have the means to seaperate them out. Please inquire separately at this time.
Do I need to unlock my DME?
Yes. One time DME unlock is required to gain OBD access.

Who can unlock it for me?
We can take care of the DME unlock at our home location listed on our website or through any of the authorized unlocker dealer locations listed here in alphabetical order below. NOTE: Prior appointment scheduling is required. Cost of unlock and DME labor for removal/reinstall is to be inquired with the shop you're interested in getting the unlock done with.
DME is unlocked, got the car back, I have the license activation key and original 4MB factory file from the car, mobile app is downloaded and installed, what's next?
Log in and follow the prompts to configure your vehicle in the app. It should be fairly straightforward but if any questions at all drop us a line.
How do I get a tune to flash on my car?
bootmod3 comes with one OTS tune/map for your car's modifications and octane from us. Additional OTS maps if needed can be provided as a separate item, pricing indicated on our website.
Any dyno numbers?
Stage 1 93 octane:
Stage 2 93 octane:
More dynos to follow with additional modifications and octane.
Can I run E85 or meth and do you have OTS maps for these?
Yes, they're currently in beta and we'd love to have you on board with us going through testing.
Do you offer backend flashes to run with a JB4?
Yes. In fact our OTS Stage 1 and Stage 2 maps are great backend flashes as they raise load and torque targets far higher than stock allowing the DME and TCU to run as close to actual values as possible.
How do I datalog?
Using the bootmod3 mobile app and agent running in the car while connected to the bootmod3 servers (cloud).
Can I use my JB4 mobile app with your flash and log with JB Mobile?
Yes, absolutely.

Do I need to always have a laptop with me in the car to run the agent? Do I need the device always plugged in?
No. Agent that runs on a laptop or hardware device is only required to be used if using the bootmod3 app features. Otherwise, no need for anything to be plugged into the OBDII port.
What's the difference between bootmod3 and JB4?
bootmod3 reprograms the vehicle's factory engine control unit (DME). JB4 is a piggyback device that works in tandem with the DME to offer additional features.
Can I tune my own car with bootmod3?
Custom tuning for the end user is coming out soon. TunerPro XDF files will be provided for the initial release for anyone looking to spend time and dive into it on their own or with a tuner of their choice without additional cost.
Will this void my warranty?
As with any aftermarket hardware modification on the car or any tuning, there is a chance the dealer may refuse or void the drivetrain portion of your warranty. Many dealers are highly tolerant towards modifications and if you don't have one, find yourself a friendly Service Advisor
How to Place Your Order

:


Phone Domestic:
(855) 973-2757 X 103

Phone International: (310) 231-7800 X 103

E-mail:

[email protected]



Website: www.AutoTalent.com
Payment

:
Installations

:
Feel free to visit us at our 20,000 square feet facility in Los Angeles, CA.
We install everything we sell.

5260 W 104th St
Los Angeles, CA 90045

Shipping

:
All orders are shipped via FedEx, UPS, USPS and Pilot.

International, Hawaii and Alaska customers: Please contact us for the best quote possible.

Hours of Operation

:
Monday through Friday: 10AM-7PM Pacific Time

Saturday: By appointment only
​