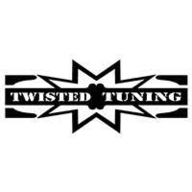 Well-Known Member
Gold Sponsor
First Name

Justin
Joined

Mar 10, 2019
Messages
Reaction score

1,039
Location
Website
Car(s)

Supra MKV, BMW 135i, BMW 335xi, Mazda 6 Twin Turbo,
Hello all, Justin here from Twisted Tuning. I am the owner and head calibrator for our company. Figured i'd make a post to give a little background about who we are since in reference to the Supra nameplate we are the new guys.
To start, we are a company based out of New York who's main business model is catered towards performance ECU calibrations. We have been in the game the better part of 18-19 years with experience spanning across many different platforms. From Fords and Mazdas to Volvos, BMW's, and Nissans just to name a few. Aside from tuning we also design and manufacturer parts for specific applications across many platforms. We handle tuning for many companies globally as well.
Tuning wise, we are authorized tuners/dealers for Cobb, Ecutek, SCT, Euodyne, MHD, Bootmod, XHP, and Bullydog. We also utilize the following tools: HPtuners VCM Suite, Tunerstudio (megasquirt), and Alientech Ktag and Kess v2 for support of more vehicle platforms. We've done and supported customer builds using Haltechs, AEM, Microtech and several other standalone units as well. Have had a big hand in BMW N55 development, and Help with S55 and B58 development as well.
We are happy to be here and look forward to supporting this new and long awaited platform. For anyone interested in seeing what we have been up to. Just google Twisted Tuning, or visit out internet locations:
www.twistedtuning.com
www.facebook.com/twistedtuned
IG: twisted_tuning (#twistedtuning, #twistedtuned, #intwistedwetrust)
Here are some videos from our Youtube channel: