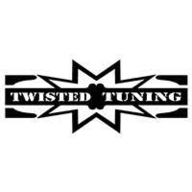 Well-Known Member
Gold Sponsor
First Name

Justin
Joined

Mar 10, 2019
Posts
Reaction score

913
Location
Website
Car(s)

Supra MKV, BMW 135i, BMW 335xi, Mazda 6 Twin Turbo,
Finally got another chance to put our Supra back on the dyno and get some runs in. Last session she laid down 629whp (mustang dyno) and 720tq which is over 700whp on a dynojet.
Latest session she put down 725whp on the mustang dyno which should be 800-830whp on a dynojet with industry accepted conversion. We also turned the torque down to low 600s at the wheel to keep the car happier longer.
Our car is full weight and all turbo, no nitrous and etc thats become the norm on the MKV. Fuel was E68 straight out of the pump. This is all on the stock engine, stock TCM tune. Tons left in the turbo.
Mods:
-Docrace Single Turbo kit w/borg warner EFR9280 IWG
-EOS Port Injection kit w/95lb injectors
-SS AIC2P Secondary Injection Controller
-Turbosmart BOV Controller
-Raceart 3-port solenoid Holder
-Twisted Tuning Turbo Inlet Velocity stack
-Twisted Tuning Flex Fuel Kit
-Twisted Tuning Flash Tune
#Twistedtuning
#twistedtuned
#intwistedwetrust
#stpns
#mustangdyno
#mhdflasher
#ecutek
#borgwarner
#EFR9280
#docrace
#carswithoutlimits
#supramkv
#supra
#a90supra
#supraforums
#toyota
#b58
#2jz
#bmw
#evolutionofspeed
#photooftheday
#worldrecord
#800whp
#700whp
#worldsfirst
#sellinghopesanddreams
#suprafanatics
#splitsecond
#portinjection
#stockblock
#drip
#thatdrip
UPDATE (4-16-20)
So we tossed her back on the dyno late night and bested our previous numbers. Currently at 767whp, 620tq(on mustang dyno)
Last edited: