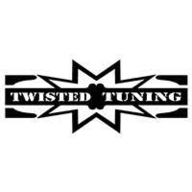 Well-Known Member
Gold Sponsor
First Name

Justin
Joined

Mar 10, 2019
Messages
Reaction score

1,039
Location
Website
Car(s)

Supra MKV, BMW 135i, BMW 335xi, Mazda 6 Twin Turbo,
Yeah I had heard good things too, but that's the shop that told me they needed the car a few days to get it 100% dialed in. I don't want my car to be the guinea pig for a shop to play around and get to know a new car. A few days to tune a car with just a dp and intake???

I'll take the 2 hour drive to TPG or get an etune from Marin
Coming from the Evo world previously i can tell you that lots of horror stories with evo's among other cars originate from that place (TPG). Also a couple days to do a tune isn't bad, tunes take time... its not like you press 3 buttons and boom you have more safe/reliable power... do you want it to be rushed and not run at its full potential/poorly?
im sorry, i said it once and i'll say it again. It does NOT take a few days to tune a car that is still fairly factory. If they are telling you a few days, i would move on. Just experienced advice to help save you the headache. if it was some one off or some crazy build that's different. its just mind boggling to me all the issues people have had with these cars.